Everything You Need to Know About NJ Waterparks
1. Land of Make Believe & Pirate's Cove
The Land of Make Believe is a family amusement park catering mostly to children under 8 years of age. With a focus on child-friendly entertainment, they offer 31 different rides including 7 water slides and a leisure pool/waterpark area. The intensity of these rides is intentionally kept low so that every attraction can be enjoyed by young kids. Adults can still find entertainment in the more conventional amusement park rides, like The Sidewinder and The Black Hole.
2. Crystal Springs Family Waterpark
Crystal Springs is a large outdoor park featuring various pools, waterslides & a lazy river, as well as concessions. Another family friendly establishment on this list, Crystal Springs enforces a strict smoke-free, alcohol-free, glass-free policy. The water park is regulated by patron height regulations for safety; patrons taller than 48 inches will be able to enjoy the entire park without restriction. Check out this fly-over video for a closer look at the park's offerings!
3. Runaway Rapids Waterpark
Runaway Rapid Water Park has over 18 slides with varying speed, heights and splash zones, kiddie lagoon, and separate toddler play area, crazy lazy river, two relaxing spa pools, and more! Separate from the Water Park, but in the same location, is the Keansburg Amusement Park. Until the end of the summer, the park is offering a joint admission deal, where you get a full day at the Keansburg Amusement Park as well as 3 hours at Runaway Rapids! This joint-admission deal is a great idea for a family day on a hot summer weekend.
4. Six Flags Hurricane Harbor
Six Flags Hurricane Harbor is a chain of water parks operating all throughout the world, with a location in Jackson NJ right next to Six Flag's Great Adventure. With 18 waterslides, a wave pool, lazy river, and interactive water play area there are plenty of attraction to fill up a day in the sun. The park is also filled with themed food vendors, shops, and games to play as well as poolside seating and on-guard lifeguard staff for the wave pools. Hurricane Harbor also employs a height based restriction system, but anyone over 48" tall will be able to enjoy all the attractions.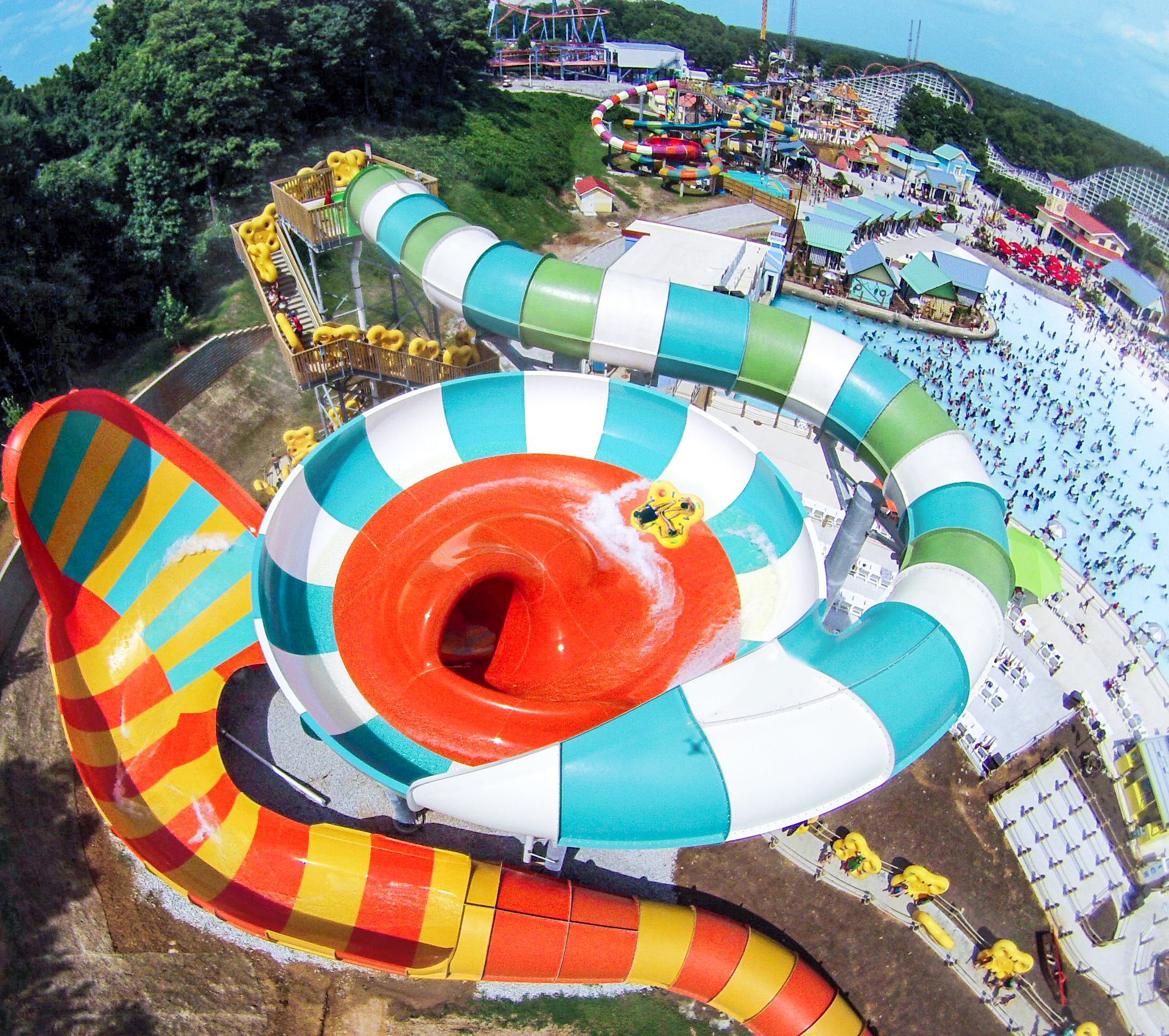 5. The Splashplex
The Funplex in East Hanover is a combination indoor amusement center and outdoor amusement park which hosts the outdoor water park The Splashpark. Visit and race down the many water slides and attractions including the 5-story Prospector's Journey and completely enclosed Coal Mine Railway. Every weekend, the park provides live entertainment with a new theme each week, interactive games, and giveaways for its guests. There are even opportunities for renting family cabanas and a café for getting fueled up and back into the fun!
6. Coco Key Water Resort
A stand-out on this list, Coco Key Water Resort is an entirely indoor waterpark inside of a hotel resort, making it a perfect destination for a weekend vacation. With over 55,000 sq. ft. of indoor water park, Coco Key has multiple different waterslides, outdoor pool, and a lazy river. Other amenities include 2 restaurants and a bar, an arcade, and a convenience store with a newsstand. It is common practice to rent a room and stay for a day or two, as there are many attractions in the Mt. Laurel area worth checking out.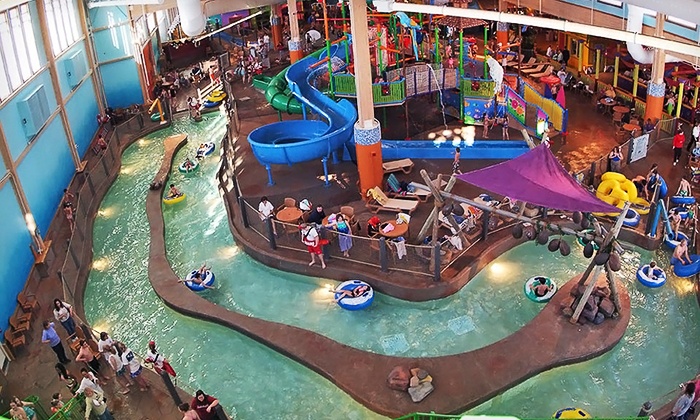 7. Sahara Sam's Oasis
Home to New Jersey's only indoor surfing simulator, Sahara Sam's is a great family water park with several waterslides, wave pool, water obstacle course, and more. For adults, Sam's has indoor and outdoor cabana rentals, two bars and a large powered-Jacuzzi. Check out this video to see what else they offer!

8. Breakwater Beach
The Casino Pier in Seaside Heights is a boardwalk amusement facility with its own waterpark, called Breakwater Beach. Breakwater Beach has a multitude of attractions including a 5,860 sq. ft. wave pool, different water slides and tubing rides, lazy river, and hot tub. All this, in combination with all the great attraction in Seaside Heights like the Casino Pier boardwalk and famous Seaside Heights beach, makes for a great destination for a weekend vacation with the family. To get a better idea of what they're offering, check out this video below!
9. OC Waterpark
Ocean City Waterpark is a small water-park on the Ocean City Boardwalk featuring a lazy river, water slides, mini golf, and concessions. In addition to the water rides and slides, the park has a 35' climbing wall and an air jumping (trampoline acrobatics) attraction. They have also put together a promotion video, check it out here!