My Favorite Beaches on the Jersey Shore
Point Pleasant Beach
300 Beachfront Ave, Point Pleasant Beach, NJ
Point Pleasant Beach is a borough in Ocean County. The beach is buffered by a mile long boardwalk, stretching up and down the coast. The central third section of the boardwalk is populated with amusement rides, arcade games, pizza, ice cream, and mini golf courses. If the weather takes a turn for the worse, Jenkinson's Aquarium and Uncle Vinnie's Comedy Club provide some indoor entertainment options for children of every age. Beach tags for a whole season run from $50 - $95, while daily passes will put you back only $10. Equipment rentals are available at the box.
Cape May Beach
251 Beach Avenue, Cape May, NJ
Cape May Beach is actually shorthand for a collection of beaches all within Cape May County. From Higbee Beach to Poverty Beach, beach-goers will have access to clean beaches and clear waters in Cape May. Admission is free for children under 11, but everyone else will have to purchase beach tags. All season beach tags will cost you $28 each, but Cape May also offers daily – weekly tags at lower prices. Volleyball nets are available on the beachfront, but you'll need to bring your own ball to play.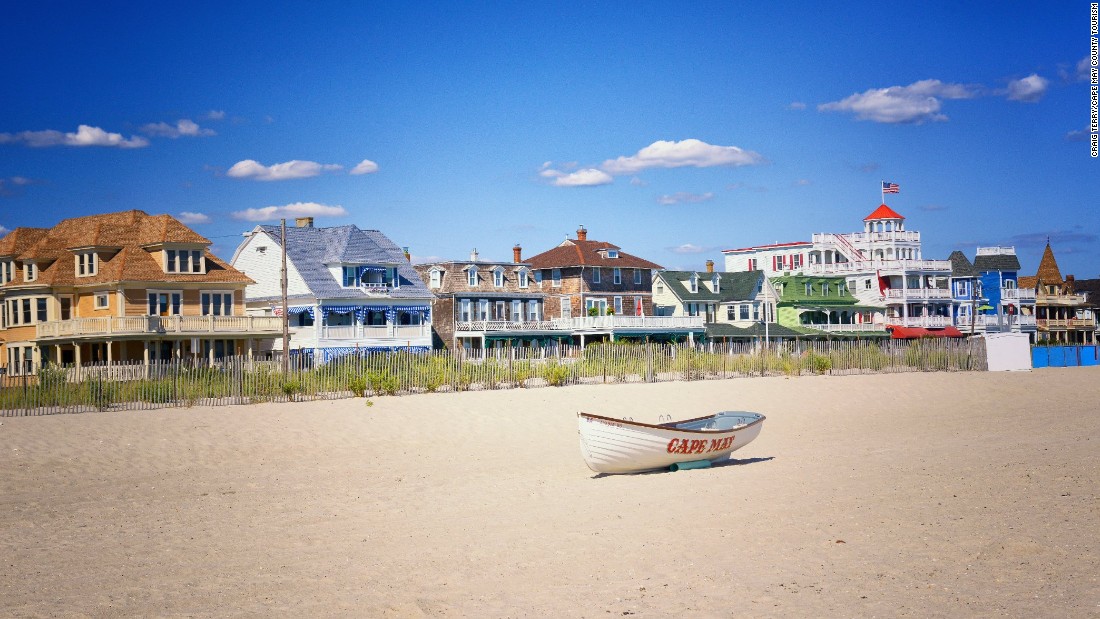 Asbury Park
1300 Ocean Ave, Asbury Park, NJ 07712
Asbury Park Beach is conveniently located near downtown Asbury with its smattering of Zagat-rated restaurants, bars, shops, and Antique shops. For family outings, I'd recommend visiting the Silver Ball Museum Arcade, a local pinball arcade, and great refuge during rain spouts. Asbury Park events are non-stop throughout the year, with a Jazz Festival and Oyster Festival. Various other events are conducted here throughout the summer like chess competitions, conferences, and shows. Children under 12 can access the beach for free, while seasonal badges are $20 for up to 17-year-olds and $70 for adults. Daily badges are also available for a fraction of the price
Spring Lake Beach
410 Ocean Ave, Spring Lake, NJ 07762
Spring Lake Beach is a smaller, cozy beach on the side of a great Jersey Shore town, Spring Lake. Spring Lake offers many of the same accommodations as our previously listed beaches, including nearby restaurants, equipment rentals, and lifeguard staff. Free parking is available on Ocean Avenue right at the entrance to the beach.

Sandy Hook
Sandy Hook, Middletown, NJ
Sandy Hook Beach is a natural peninsula originally used as an anchorage for ships before being purchased by the government for use with defense systems. Since then the park has been opened up for the public to use the awesome beaches. Sandy Hook doesn't require beach tags or daily passes, but there is a $15 parking fee to keep your vehicle on the peninsula. The ocean-facing side of the peninsula enjoys views of the NYC skyline and some of the cleanest beaches in New Jersey. One of the beaches, Gunnison Beach, is the only legal clothing-optional beach in New Jersey.

Seaside Heights
800 Ocean Terrace, Seaside Heights, NJ 08751
Seaside Height's beach is a classic Jersey attraction due to its sprawling boardwalk and beach scene. Across from the Breakwater Beach is a boardwalk called Casino Pier, which has dozens of amusement games and food vendors to entertain beachgoers. Children 11 years old and under can be admitted to the beach for free, but for everyone else, a Season Badge can be purchased for $60, a weekly pass for $35, or a paid daily fee of $8 to get a beach tag. (Note: they only accept cash!) The one exception being the Bay Beach in Seaside, which is free every day.

Long Branch | Pier Village
4 Ocean Ave, Long Branch, NJ 07740
Pier Village in Long Branch is a beachfront community turned into a lively social spot/boardwalk. A variety of shops, boutiques, and restaurants populate the mall of the village, with upscale restaurants and beach clubs facing the ocean directly. Parking garages and metered spots are available at Pier Village near the restaurants and beach. Children under 13 can go on the beach for free, but over that, you'll need to pay the $3 daily fee for children or $5/$7 for adults depending on the day. Seasonal badges are also available for $30 for children or $45 for adults.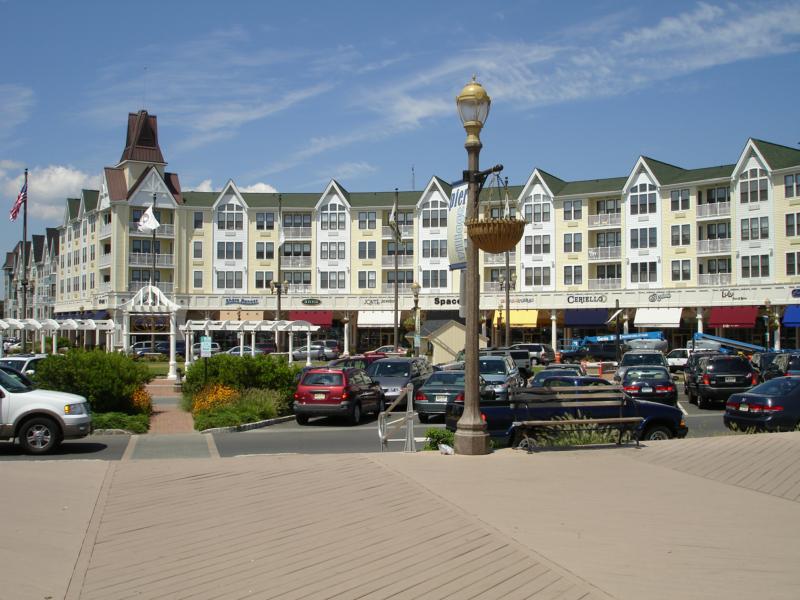 Belmar Beach
400 Ocean Ave, Belmar, NJ 07719
Belmar Beach rings in as another of Jersey's favorite beaches, striving to offer the cleanest and healthiest beaches for residents and visitors alike. The beach area is geared towards families with children, playgrounds mark every block and watersport equipment like boogie boards, kayaks, and surfboards are made available. Surfing Lessons are also available through a surf camp. Belmar's season beach badges come in at $55, or $8 for a daily pass. Children under 16 years of age or under are allowed to enter no charge.
Bradley Beach
c60 Ocean Ave, Bradley Beach, NJ 07720
Bradley Beach is one of the first real Jersey tourism beaches, attracting crowds for decades now. To this day, people continue to flock to this beach town for the sights and clean waters. Bradley Beach also offers many toddler parks, for children age 1-4 to play safe. Season long beach passes can be purchased for $70 each for adults, and $25 each of juniors age 13 -15. Children under 13 can be admitted for free. Daily badges cost only $8.50 each for individuals 13 and over. Metered parking is available at a rate of $1.5 an hour.

Wildwood Beach
Boardwalk, Wildwood, NJ 08260
Wildwood Beach is one of the most notorious beaches in Southern New Jersey, a common destination for high schoolers on break and families on weekend. The biggest attraction of Wildwood is the free beaches; no one is required to purchase a beach tag to use the space. Instead, it is common for people to rent out space for a couple days in one of the many rental properties in Wildwood, to spend some time in the sun on one of Jersey's best beaches. Throughout the season, this five-mile stretch of beach also hosts a number of events, including championship soccer, lacrosse and hockey tournaments, the National Marbles Championships, Monster Truck Races, Motocross Races, Sand Sculpting Festivals, headline concerts, the Wildwoods International Kite Festival and so much more. Moreover, the Wildwood boardwalk stretches for over 38 blocks offerings shops, water parks, eateries, live entertainment, rides, and other attractions.